52 Years After Killing Licensee Estoppel, Will the Supreme Court Spare Assignor Estoppel? (RECORDING)
Since the Supreme Court abrogated the doctrine of "licensee estoppel," in Lear v. Adkins in 1969, commentators have suggested that "assignor estoppel" should be abrogated for the same reasons. In other words, the public policy that encourages invalidity challenges to eliminate "bad" patents and allow competition free from bad patent monopolies should also kill assignor estoppel. Indeed, after Lear some courts refused to apply assignor estoppel, but the Federal Circuit first found assignor estoppel viable in 1982 and has since continued to apply the doctrine to bar assignors and those in privity with assignors from raising invalidity challenges in district court actions.
In Hologic v. Minerva Surgical, the Federal Circuit affirmed the district court's grant of summary judgment that the doctrine of assignor estoppel barred Minerva from challenging the validity of the asserted patent. The Supreme Court granted certiorari to address "whether a defendant in a patent infringement action who assigned the patent, or is in privity with an assignor of the patent, may have a defense of invalidity heard on the merits." Our panelists, chief IP counsels at technology and life science companies and two experienced litigators, will explain the origins and policies underlying assignor estoppel, address the disparate views of the parties and various amici including IPO, and the implications of assignor estoppel, whether it lives or dies, on the modern IP economy, including employee invention assignment agreements, the sale of patents and employee mobility.
Paul Berghoff
Founder
McDonnell Boehnen Hulbert & Berghoff LLP
Paul Berghoff, founder of McDonnell Boehnen Hulbert Berghoff LLP, has three decades of experience as lead trial counsel in complex patent litigation – both jury and bench trials and PTAB proceedings – concentrating in litigation involving pharmaceuticals, medical devices, biotechnology, electronics, and software. He has successfully tried scores of patent cases and has successfully argued dozens of times before he US Court of Appeals for the Federal Circuit. He services as Chair of the firm's Litigation & Appeals Practice Group. He is Vice-Chair of IPO's Amicus Brief Committee.
$i++ ?>
Thomas A. Brown
Senior Legal Director
Dell Technologies
Tom Brown is a Senior Legal Director at Dell, where he leads Dell's talented intellectual property litigation team, and manages a docket of IP litigation and post-grant review proceedings. Tom has overseen scores of cases from inception through appeal, in the PTAB and in courts across the country. Intellectual property policy also forms a substantial component of Tom's role at Dell, where he plays a leading role shaping and articulating Dell's policy positions. In this capacity, Tom drafts and manages amicus briefs, PTO comments, and other advocacy designed to promote a balanced, effective, and efficient regime for the protection of intellectual property. Tom currently serves as chair of IPO's Damages and Injunctions Committee and on the steering committee of the Sedona Conference Working Groups 9 and 10 on Patent Damages, Remedies, and Litigation. He is also the Counselor of the Alan D. Lourie Boston IP American Inn of Court. Before joining Dell, he was a litigation principal at Fish & Richardson, and was previously a software design engineer at Microsoft.
$i++ ?>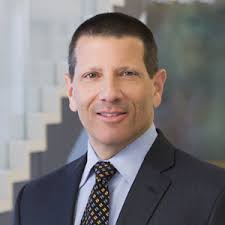 Robert Isackson
Partner
Leason Ellis
Robert Isackson is an IP litigation partner at Leason Ellis. He has led teams in over 60 patent, trade secret and other IP cases filed in more than 20 states, involving a wide spectrum of technologies. Rob's practice includes appellate work and providing strategic counseling, freedom-to-operate opinions, and IP due diligence. He has obtained more than two hundred U.S. patents, and advised on dozens of IP transactions. Rob led the team that wrote IPO's amicus brief in Minerva v Hologic and a is a member of IPO's Amicus Brief, Trade Secret, and US Patent Law Committees. Rob also is President-Elect of the New York Intellectual Property Law Association.
$i++ ?>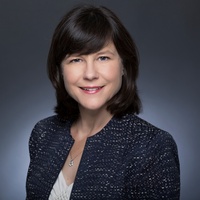 Gillian Thackray
Vice President, Chief Counsel for IP
Thermo Fisher Scientific
Gillian Thackray is an award-winning lawyer and expert legal and business strategist. Her multi-faceted approach integrates law, business, and practicality to help business partners reach their goals. Her specialties include: Business Strategy, Litigation and Dispute Resolution, Commercial Advice, Complex Transactions, Business Negotiations, Licensing, Risk Mitigation, New Product Development, Intellectual Property Strategy, Technology, Regulatory Compliance, and Legal operations.
$i++ ?>
Key:

Complete

Next

Failed

Available

Locked