AI and Machine Learning for Effective IP Protection
Includes a Live Web Event on 11/30/2022 at 12:30 PM (EST)
Join speakers from IPO's Anticounterfeiting & Antipiracy and AI & New Emerging Technologies Committees to hear about developments related to AI and Effective Enforcement. Topics to be covered will include:
-how rights owners often lack clarity/understanding about AI and ML when embarking on a brand and/or content protection program
- explaining "how" it works and "why" it is crucial to any technology driven program
- intelligent "prioritization" of the (millions of) data points that programs typically involve so that rights owners can tackle the most potent threats and allocate resource appropriately)
- demystifying AI and ML
-the legal aspects of AI and ML
-common practical challenges (relevance over volume) and practical tips for how to get the most out of an AI/ML driven program.
Sumon Dasgupta
Principal
Jordan IP Law
Sumon Dasgupta, a principal of Jordan IP Law, is involved in all aspects of patent law, including patent counseling and portfolio management across different countries and jurisdictions. Sumon has worked with a variety of clients, from solo inventors to Fortune 500 Companies. He has experience in patent enforcement, strategic patent portfolio development, trademarks, and  opinions. Sumon has presented on patent law topics for prestigious organizations, such as the Intellectual Property Owners Association (IPO) Practicing Law Institute Webinar (CLE credits earned for attendees). Sumon is an active member of IPO and is a member of the artificial intelligence (AI) and Emerging Technologies Committee. Sumon is a co-lead author of the AI Patents – Best Practices (White Paper), Intellectual Property Owners Association (published February 2022). Sumon practices in all areas of patent law, with an emphasis on preparing and prosecuting patents in the electrical, mechanical, and computer (software and hardware) arts, including neural networks, virtual reality systems, compilers, encryption systems, network systems, cloud-based systems, semiconductor manufacture and design, vehicle based systems, and graphical interfaces.
$i++ ?>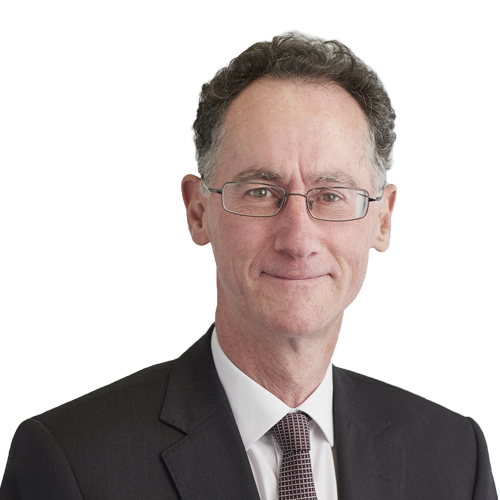 Tim Golder
Partner
Allens
Tim Golder has more than 38 years' experience in intellectual property law. Tim is a highly experienced adviser on copyright, designs, confidential information and trade marks, as well as trade practices issues dealing with misleading and deceptive conduct. He is adept at drafting licensing, distribution and franchising agreements. He also undertakes substantial work in registering and protecting trade marks, designs and domain names. Tim has a substantial litigation practice in the intellectual property field, enforcing the rights of clients including before the Courts.
$i++ ?>
Helen Saunders
VP Product, Brand Protection
Corsearch
Helen Saunders has been working in IP protection for the last 14 years. She has a background combining law, technology, and investigations, both online and offline. She is currently VP Product, Brand Protection at Corsearch, and was formerly Chief Product Officer at Incopro, prior to acquisition by Corsearch in June 2021. During her career, Helen has worked in law enforcement, trade associations and the private sector, analysing and investigating a spectrum of online illegal activity. During her career, Helen has developed her technical skills giving her an excellent understanding of internet technologies and the opportunities created for both illegal and legal uses. She is passionate about using data to understand online and offline challenges and using combined technology and human expertise to solve them. Helen holds a Bachelor's in Law and a Master's in Computer and Communication Law from Queen Mary, University of London.
$i++ ?>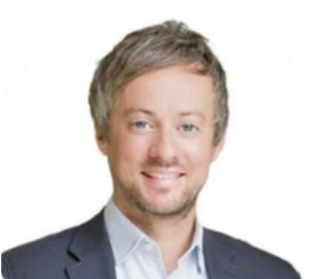 Michael Sweeney
Director and Senior Legal Counsel
Corsearch
Mike Sweeney is Director and Senior Legal Counsel with Corsearch based in London. As an experienced attorney, Mike counsels brands on all aspects of brand and content protection in the digital space, with a particular focus on leveraging data-driven technology to combat counterfeiting. Mike has many years of experience representing major brands in cross-border litigation in both domestic and international Courts. More recently, Mike has been focused on leading global anti-counterfeiting and anti-piracy programs for major international brands.
$i++ ?>
Kenya Williams
Trademark Enforcement Counsel
Thermo Fisher Scientific Inc.
Kenya L. Williams has been practicing intellectual property law for over a decade and currently serves as Trademark Enforcement Counsel for Thermo Fisher Scientific Inc. At Thermo Fisher, Kenya is responsible for the protection and enforcement of the company's worldwide trademark portfolio covering its innovative technologies and industry-leading brands, including Thermo Scientific™, Applied Biosystems™, Invitrogen™, Fisher Scientific™, Gibco™, and PPD™. Kenya also handles copyright and domain name matters and works cross-functionally with colleagues around the world to enforce Thermo Fisher's intellectual property rights.
Prior to joining Thermo Fisher, Kenya was a trademark attorney in the Los Angeles office of Arent Fox, now ArentFox Schiff, where she was responsible for trademark enforcement and counseling in the retail, automotive, and fashion industries.
$i++ ?>
Key:

Complete

Next

Failed

Available

Locked