IPO's D&I Committee's Hiring & Retention Guide – An Introduction and Overview (RECORDING)
Despite years of various efforts to improve hiring and retention of qualified candidates from underrepresented groups, law firms and corporate legal departments continue to struggle in making any meaningful advances. See, for example, a recent article by the American Bar Association, which states in relevant part:
Women make up 37% of practicing attorneys, even though they account for 50.8% of the U.S. population. Men still outnumber women in equity partner positions nearly 5 to 1. Only 4.7% of practicing attorneys are Black, with about 10% of attorneys falling into other racial minority groups. Within the legal profession since 2010, representation of individuals in minority racial and ethnic groups combined has grown just 6%, the percentage of practicing Black attorneys has increased by less than 1%, and the percentage of women attorneys has only increased 4.6%. At this rate, it will take 30 years for the demographics of the legal profession to reflect the demographics of today's population. (Source: How to Improve Diversity in the Legal Profession (americanbar.org) [americanbar.org])
For an abundance of clarity, underrepresented groups include individuals belonging to or identifying with an underrepresented: race, color, religion, sex (including pregnancy and related conditions, gender identity, and sexual orientation), national origin, and/or disability or genetic information.
As hiring and retention of underrepresented groups in the legal profession continue to confound law firms and legal departments, IPO's Diversity & Inclusion committee aims to demystify hiring and retention of underrepresented groups by sharing the newly created Hiring & Retention Guide [ipo.org] ("Guide"). This Guide is the next section of the Practical Guide to Diversity & Inclusion in the Legal Profession and focuses on solving for hiring and retention problems associated with the hiring and retention of underrepresented groups in the legal profession – especially in law firms and corporate legal departments.
The core problems with hiring underrepresented or diverse lawyers/legal professional are captured in slide 4 of the Guide. Next, the key problems with retaining underrepresented or diverse lawyers / legal professional are captured in slide 5 of the Guide. The solutions to the core hiring problems and the solutions to the key retention problems are summarized in slide 6. The Background section of the Guide includes the details to the solutions for both hiring and retention problems.
While the Guide serves to help with improving hiring and retention of underrepresented groups in the legal profession, the Guide can be used to improve hiring of retention of any qualified candidate because the Guide enables equitable hiring and retention of all qualified candidates. To help digest this Guide, IPO's D&I Committee will host a first webinar to cover the introduction and overview of this Guide. The panelists will discuss how the guide can be used to hire and retain talented lawyers and legal professionals from underrepresented groups. Speakers will also share tips and learnings from their own experiences.
Shruti Costales
Legal Director, HW & SW Procurement
Dell Technologies
Shruti Costales is a Legal Director at Dell Technologies. She is a licensed patent attorney and has worked in private practice, in-house, and with the Federal Government. Shruti has 20+ years of deep legal experience in handling Intellectual Property (IP) transactions, complex commercial transactions including drafting and negotiating XaaS agreements and handling FED/SLED agreements, product counseling, procurement transactions, due diligence and mergers & acquisitions related assessments, patent counseling, patent litigation, patent and trademark application drafting and prosecution. Her experience includes working in the technology (XaaS, IoT, AI, HW, and SW), healthcare (including biotechnology, medical devices, and pharmaceutical – small molecule and large molecule), chemical (including catalysts and polymers), semiconductor, and petrochemical/energy industries. Shruti has a BS in Chemical Engineering from Purdue University and her JD from Franklin Pierce Law Center (now the University of New Hampshire School of Law). She is the co-chair of the Diversity & Inclusion committee for the Intellectual Property Owners Association (IPO) where she has co-authored many white papers and guides. Shruti loves reading mysteries, writing poetry, and sewing.

$i++ ?>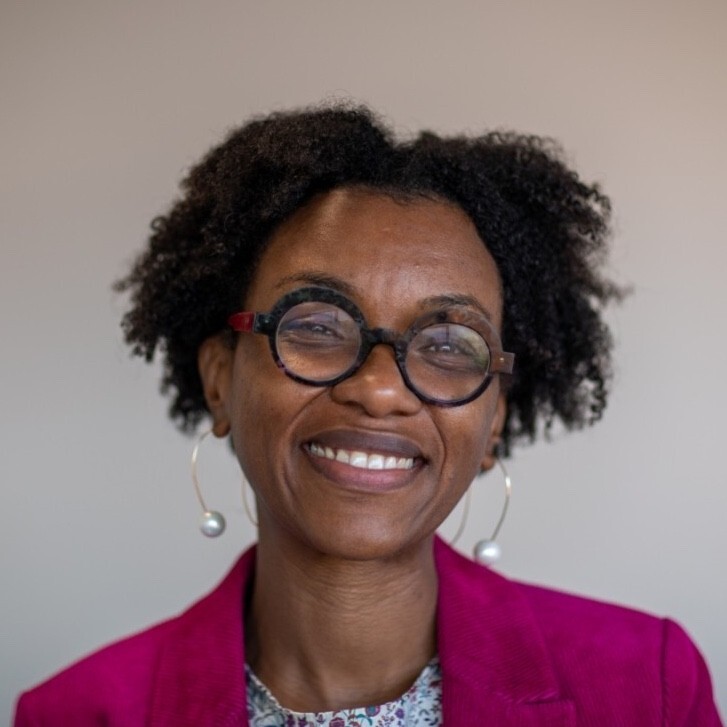 Keisha Hylton-Rodic, Ph.D., Esq.
Managing Principal
Hylton-Rodic Law Intellectual Property
Keisha Hylton-Rodic, Ph.D. is a registered patent attorney with a Ph.D. in Organic Chemistry. She specializes in assisting pharmaceutical companies, start-ups, universities, chemical companies, and venture capital funds, achieve their IP objectives. Dr. Hylton-Rodic's practice includes patent procurement, patent-related risk assessments (including freedom-to-operate, IP due diligence investigations, non-infringement, and validity), design-around strategies and opinions. She has extensive experience developing and managing domestic and foreign patent portfolios in a variety of technical areas including biotech, chemical, pharmaceutical, food, and paper.
$i++ ?>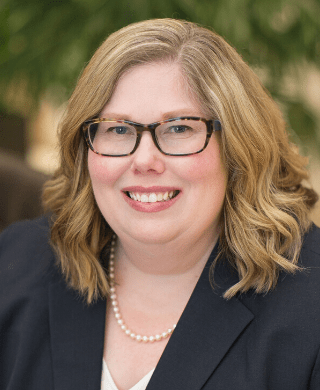 Rachael Rodman
Partner
Ulmer & Berne, LLP
Rachael Rodman is an accomplished litigator who concentrates her practice in the area of IP litigation, and has experience representing clients in variety of cases involving patent, trademark, copyright, and trade secret claims. She also has experience in complex business litigation, and has litigated cases involving contract, shareholder, and non-compete disputes. In addition to her substantial trial experience in state and federal court, Rachael has extensive appellate experience, in both Ohio and federal appellate courts. Prior to beginning her litigation practice, Rachael clerked for the Ohio Court of Appeals for the Second Appellate District. She has participated in arbitrations through the American Arbitration Association and the dispute resolution forums of the Financial Industry Regulatory Authority and the American Health Lawyers Association.
$i++ ?>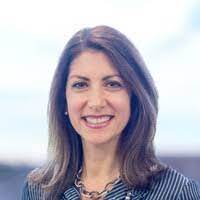 Elaine Spector
Partner
Harrity & Harrity, LLP
Elaine Spector is a patent attorney with over 20 years of experience in intellectual property law. Her current practice consists primarily of prosecuting patent applications with a focus on electromechanical technologies. Prior to joining Harrity & Harrity, Elaine worked in private practice for over 15 years handling various intellectual property matters, including patent application drafting and prosecution, trademark prosecution and enforcement, as well as litigating complex patent cases in federal courts. Elaine's extensive litigation experience provides her with a unique perspective in prosecuting patent applications. Most recently, Elaine worked in-house for 6 years at Johns Hopkins Technology Ventures, where she managed over 500 matters in medical and software related technologies. As an avid believer in giving-back, Elaine serves a Board Member at No More Stolen Childhoods. She is also dedicated to improving diversity in the field of patent law through her numerous diversity leadership roles. Elaine hosts Driving Diversity, a weekly vlog sharing diversity-related tips and FAQ's, as well as quarterly webinars in a series called Diversity Dialogue as part of Harrity's Diversity Channel.
$i++ ?>
Key:

Complete

Next

Failed

Available

Locked