Learn More About the Counterfeit Goods Seizure Act: Enforcing Design Patents at the U.S. Border (RECORDING)
In 2019, the Counterfeit Goods Seizure Act of 2019 (CGSA) was introduced in the U.S. Senate to provide additional enforcement tools to U.S. Customs and Border Protection (CBP). Members of Congress are preparing to reintroduce this bill this Congress. The bill would amend Title 19 of the U.S. Code to provide CBP with discretionary power to enforce U.S. design patents at the U.S. border similar to its current authority to enforce registered trademarks and copyrights. As counterfeiters and trademark infringers have become more sophisticated in bypassing CBP with new counterfeiting techniques, brand owners and the government have considered increased design patent enforcement as a potentially effective response.
This webinar will cover the status of the legislation, details on how CBP uses its existing authority is used for trademark and trade dress enforcement, and provide examples of how design can be used by right holders to combat counterfeiting. Speakers will also discuss how other countries enforce design patents at their borders and answer questions during a Q&A session at the end.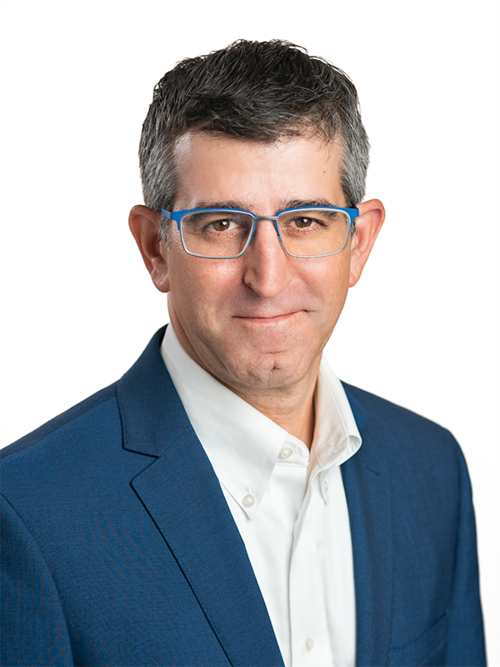 Dana Colarulli
Executive Director
Licensing Executive Society International (LESI)
Dana Colarulli is a DC-based attorney and senior government affairs professional with more than two decades of experience working on legal-related technology policy and intellectual property issues in and with the private sector, the Executive Branch, and the U.S. Congress. He is currently serving as the executive director of the Licensing Executive Society International (LESI), an umbrella organization of 33 national and regional associations for executives licensing intellectual property and related technology. He also consults on IP policy and legislative issues domestically with the American Continental Group (ACG). Previously, he served as the director of the Office of Governmental Affairs as a member of the Executive Management team at the USPTO from 2009-2019. Prior to the USPTO, he served as director of government relations and legislative counsel for Intellectual Property Owners Association.
$i++ ?>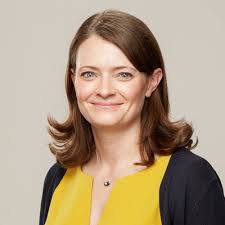 Elizabeth Ferrill
Partner
Finnegan, Henderson, Farabow, Garrett & Dunner LLP
Beth Ferrill is a partner in Finnegan's Washington, DC office, where she counsels clients who hold design patents as well as those accused of infringement. She has experience with design patents related to consumer and industrial products, medical devices, transportation and construction vehicles, and graphical user interfaces and icons. She has prosecuted families of design patents before the USPTO, directed prosecution in foreign in countries, and argued appeals before the PTAB. Beth currently serves as the co-vice chair of IPO's Industrial Designs Committee.
$i++ ?>
Anthony Prenol
Founding Partner
CPST Intellectual Property
Anthony Prenol is a founding partner of CPST Law LLP and its related patent and trademark agency firm, CPST Intellectual Property Inc. He is a lawyer, patent agent and trademark agent. Anthony's practice covers the full range of intellectual property protection, enforcement and commercialization. He has acted as trial and appellate counsel in a wide variety of patent, trademark and copyright litigation matters. Anthony is responsible for the prosecution of patent, trademark and industrial design portfolios for clients in a wide variety of industries. In particular, he has extensive experience in the energy and financial services sectors. He regularly advises clients in areas such as trademark clearance, freedom-to-operate opinions, data protection for innovative drugs, comparative advertising, official marks, and matters arising under the Patented Medicines (Notice of Compliance) Regulations.
$i++ ?>
Newton Vieira Jr.
Nike Brand Protection Director – Americas
Nike, Inc.
Newton Vieira Jr. is the NIKE Americas Brand Protection Director with a Law Degree from the Universidade do Vale do Itajai and certifications in Civil Litigation and Tax Law from Universidade Católica of São Paulo(PUC). Newton graduated from law school in 1998 and while attending school he was a bailiff of the Court of Camboriu in Santa Catarina, Brazil. After graduating, he joined the intellectual property law firm Garé & Ortiz do Amaral of São Paulo, where he later became partner. While working with this law firm, he was in charge of brand protection for several major companies. In 2012, he began his career with NIKE as Brand Protection Manager for Brazil and quickly took over as the Latin America Brand Protection Director. For the past three years Newton has been the director of brand protection for both North America and Latin America.
$i++ ?>
Key:

Complete

Next

Failed

Available

Locked