Making Sense of Chaos in Non-Competes
Employee restrictive covenants have traditionally played a key role in most companies' trade secret protection strategies. Managing to divergent state and foreign laws in this area has always been difficult, but businesses are now faced with two new challenges. First, states and also the federal government are weighing in with new restrictions and penalties; and second, remote work has raised new concerns over enforceability. This webinar will address how companies can adapt and contain the legal risk while guarding the integrity of the information entrusted to their employees.
This webinar is sponsored by Finnegan, Henderson, Farabow, Garrett & Dunner, LLP
Russell Beck
Founding Partner
Beck Reed Riden LLP
Russell Beck, founding partner of the Boston firm of Beck Reed Riden LLP, is a business and trade secrets litigator, nationally recognized for his trade secret and noncompete experience. He assisted the White House as part of its small working group on noncompete policy, drafted much of the language in the Massachusetts noncompete law, revised language in the Massachusetts trade secret statute, has been cited as an expert in academic research papers and by The New York Times, The Wall Street Journal, The Boston Globe, The Boston Herald, Fortune, Le Monde, and has appeared on National Public Radio, PBS, and the BBC World News Service. Mr. Beck is also a frequent author and lecturer on trade secret law and noncompete agreements and litigation. He writes and administers the award-winning Fair Competition Law blog, co-hosts the podcast, Fairly Competing, and authored the books, Negotiating, Drafting, and Enforcing Noncompetition Agreements and Related Restrictive Covenants (6th ed., MCLE, Inc. 2021), and Trade Secrets Law for the Massachusetts Practitioner (1st ed., MCLE, Inc. 2019), and the chapters, Trade Secret Misappropriation and Noncompetition Agreements, for the book, Intellectual Property Practice (4th ed., MCLE, Inc. 2020). He also created and teaches Trade Secrets and Restrictive Covenants at Boston University School of Law.
$i++ ?>
Jim Pooley
Trade Secret Expert & Attorney
James Pooley, PLC
Jim Pooley focuses on trade secret law and management, as an advocate, advisor, testifying expert and neutral. He is an author or co-author of several major IP works, including his treatise Trade Secrets (Law Journal Press) and the Patent Case Management Judicial Guide (Federal Judicial Center). His most recent business book is Secrets: Managing Information Assets in the Age of Cyberespionage (Verus Press 2015). The Senate Judiciary Committee relied on Jim for expert testimony and advice regarding the 2016 Defend Trade Secrets Act. From 2009 to 2014 Jim served as Deputy Director General of WIPO in Geneva, where he managed the international patent system. He is a past President of AIPLA and Chairman of the National Inventors Hall of Fame. He currently serves as Chair of the Sedona Conference Working Group 12 on Trade Secrets. In 2016 Jim was inducted into the IP Hall of Fame for his contributions to IP law and practice.
$i++ ?>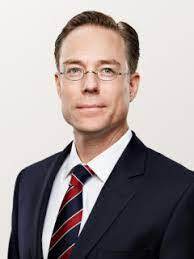 John M. Williamson
Partner
Finnegan, Henderson, Farabow, Garrett & Dunner, LLP
John Williamson is a patent and trade secret attorney with more than 20 years of litigation experience in complex intellectual property disputes. He currently co-leads the firm's trade secret litigation group. His practice centers on litigation before state and federal trial courts, the U.S. Patent and Trademark Office (USPTO), arbitration panels, the U.S. International Trade Commission (ITC), and the U.S. Court of Appeals for the Federal Circuit. John's litigation experience spans a wide range of technical subject matter areas, including telecommunications, robotics, software, pharmaceuticals, agrochemicals, and medical devices. John currently serves as a Vice Chair of IPO's Trade Secrets Committee.
$i++ ?>
Key:

Complete

Next

Failed

Available

Locked