Parallel Proceedings in District Court and the PTAB After NHK Spring
This program will discuss the speedy rise of the Western District of Texas as a litigation hotspot and important PTAB decisions about Section 314 that have gone some way to change the complex interaction between post-grant proceedings at the PTAB and related district court actions. Panelists include the Hon. Alan Albright, U.S. District Court Judge for the Western District of Texas, and two patent litigators, one of whom is a former PTAB judge.
In May the PTAB designated as precedential the supplemental briefing order in Apple v. Fintiv. That decision, denying institution under § 314(a), was a further clarification of NHK Spring Co. v. Intri-Plex, a 2018 IPR decision that was designated precedential last year. NHK found that "[t]he advanced state of [a] district court proceeding is an additional factor that weighs in favor of denying the petition" because institution would not "provide an effective and efficient alternative." Some panels have expanded the reasoning in NHK to deny institution solely because of the related district court case. Apple further identified the factors to be considered when there is a related district court trial.
This has had import mainly for plaintiffs in the WD TX. Since his accession to the bench in 2018, Judge Albright, sitting in Waco, has focused on speedy resolution of patent cases. WD TX, which includes Austin, can be a proper venue to sue many tech companies. The district is now on track to lead in new patent filings in 2020, surpassing Delaware, which won the crown back from ED TX after TC Heartland. Decisions regarding venue and "rocket dockets" are now important factors for patent owners to avoid IPR battles they would prefer to avoid.
Hon. Alan Albright
U.S. District Court
is a judge on the U.S. District Court for the Western District of Texas. Earlier he was a partner at the office of Bracewell in Austin. He served as a law clerk to Judge James Nowlin of the Western District from 1984 to 1986 and as a Federal magistrate judge for the district from 1992-1999.
$i++ ?>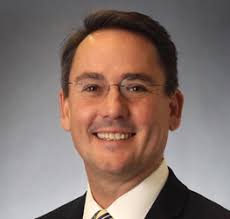 Eley Thompson
Foley & Lardner LLP
Eley Thompson is a partner and IP lawyer with Foley & Lardner. He has led litigation teams handling complex cases that resulted in more than $100 million in recoveries. He also has handles post-grant proceedings before the USPTO. In addition to litigation, Eley provides counsel on patent program strategies and prosecution of intellectual property portfolios. Eley is vice chair of IPO's Patent Litigation committee.
$i++ ?>
Trenton Ward
Finnegan, Henderson, Farabow, Garrett & Dunner, LLP
is a partner and patent litigator at Finnegan. Ward joined Finnegan in 2017 from the PTAB where he spent three years as a Lead Administrative Patent Judge. He served on panels for more than 275 Decisions on Institution and Final Written Decisions, authoring many. Trenton assisted the Chief Judge in formulating and executing policy for AIA trials and PTAB operations. Earlier he worked as an electrical engineer.
$i++ ?>
Key:

Complete

Next

Failed

Available

Locked