Practical Guide to Diversity in the Legal Profession in a Post-George Floyd Era (RECORDING)
A focus on diversity and inclusion in our profession is imperative in the post-George Floyd era.  In this timely session of the IP Chat Channel, speakers will discuss the Practical Guide to D&I in the legal profession and reflect on how to improve diversity and inclusion. They will also highlight current issues affecting black IP professionals and the negative impact on diversity in general by the economic slowdown. They will offer concrete suggestions about what we can each do to promote these values in our profession for the good of all.
Shruti Costales
HP Inc.
is patent counsel at HP Inc. with over fourteen years of experience in patent application preparation, patent application prosecution, patent counseling, and transactional and litigation matters. Prior to HP Inc., Shruti was in private practice for about thirteen years. During this time, Shruti worked for a mid-sized law firm and two patent boutiques. She also successfully founded and ran her own patent boutique for over six years. Shruti is also a former patent examiner in the polymers and fuels technology areas. Her technical experience includes undergraduate research on drug delivery systems and working as an engineering intern at Fortune 500 chemical and pharmaceutical companies. Shruti earned a BS in Chemical Engineering from Purdue University in 2000 and a JD from Franklin Pierce Law Center (now University of New Hampshire School of Law) in 2003. Shruti is chair of IPO's Diversity & Inclusion Committee.
$i++ ?>
Eldora Ellison
Director
Sterne, Kessler, Goldstein & Fox, PLLC
Eldora is a director at Sterne, Kessler, Goldstein & Fox. Over the course of her 24-year career, Dr. Ellison has gained extensive experience in inter partes patent matters, building on a strong foundation in patent prosecution. Dr. Ellison's practice also includes preparing and prosecuting patent applications; evaluating patent portfolios; counseling clients on intellectual property strategy, including Hatch-Waxman issues; and resolving inventorship disputes. She represents a variety of types of clients, including large multinational corporations, start-up companies, and not-for-profit organizations. She is a member of the firm's Executive Committee, and she previously chaired the firm's Professional Development Committee and the Diversity Committee. She earned her J.D. from Georgetown University Law Center, her Ph.D. in biochemistry, molecular and cell biology from Cornell University, and her B.S. in biology from Haverford College.
$i++ ?>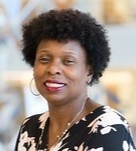 Serena Farquharson-Torres
Executive Director, Assistant General Counsel, Innovation Law
Bristol-Meyers Squibb Company
Serena Farquharson-Torres is a highly experienced and accomplished leader in the intellectual property field and in the pharmaceutical and consumer healthcare industry. Serena is Executive Director & Assistant General Counsel at Bristol Myers Squibb where she has held various roles of increasing responsibility in the Intellectual Property/ Innovation Law group since joining the company in 2016. Serena is one of the Co-Vice Chairs of IPO's D&I committee and has chaired the BMS Law Department's D&I Committee. Prior to joining Bristol Myers Squibb, she was Senior Patent Counsel at Merck and then Sanofi. Before joining Merck, she worked in private practice at Kenyon & Kenyon. Serena has significant experience in all aspects of patent practice including prosecution, counseling, and pharmaceutical licensing and acquisitions. Serena received her J.D. from the University of North Carolina, her Ph.D. in Biological Chemistry from University of Minnesota, and her B.S. in Chemistry from Howard University.
$i++ ?>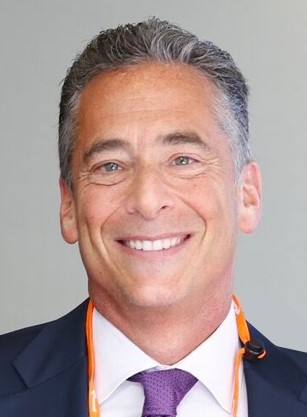 Joel Stern
NAMWOLF
is the Chief Executive Officer of the National Association of Minority and Women Owned Law Firms, Inc. (NAMWOLF). NAMWOLF, founded in 2001, is a nonprofit trade association comprised of over 195 minority and women owned law firms in 44 states. NAMWOLF'S mission is to provide corporations the premier place to go to locate and hire minority and women owned law firms of the very highest caliber. Prior to this role, Joel was the Global Deputy General Counsel and COO Legal at Accenture. Joel managed the Americas Legal team and also had primary responsibilities as the Chief Operations Officer of the 420+ member global legal group managing all operations of the Legal team including finance, IT, human resources, communications, facilities and support services. Additionally, he managed all outside counsel relationships across the globe. During his tenure at Accenture, he was also tasked with revitalizing and then leading the Accenture Contract Management group. Throughout Joel's accomplished career, he personally championed key diversity and inclusion initiatives including leading Accenture Legal Group's award-winning diversity and inclusion programs.
$i++ ?>
Key:

Complete

Next

Failed

Available

Locked