Skinny Labels and Inducing Infringement after GSK v. Teva
This month, in GlaxoSmithKline v. Teva Pharmaceuticals, the Federal Circuit reinstated a jury's verdict that Teva infringed GSK's patented method of using a blood pressure drug, even though Teva's product was initially launched with a "skinny label" that didn't mention the infringing method. The precedential decision has potentially far-reaching impacts in Hatch-Waxman and biosimilar litigation – for research agendas and patent prosecution as well.
Until now, experts say, it's been settled jurisprudence under Hatch-Waxman that marketing a generic drug (where the composition patent has expired) with a label that carves out a patented use does not give rise to inducement liability. The majority opinion in the split decision, written by Judge Newman, focuses instead on other written materials, such as press releases and product catalogues. At its most far-reaching, the decision could suggest that using the standard FDA rating of "biologically equivalent" to market a generic could be legally dangerous if the product still has one use covered by a patent. Chief Judge Prost wrote a substantive and lengthy dissent.
Panelists include two Hatch-Waxman litigators, one who represents innovator companies and one generic manufacturers, as well as a pharma patent prosecutor. They will discuss:
The procedural posture of the case from the district court onwards that helped lead to the majority opinion
The litigation outlook and strategies for both innovators and generic/biosimilar makers
A potential increase in value for method-of-use patents, spurring incremental research and patent filings on new disease indications.
Scenarios for appeal and what to do in the meantime.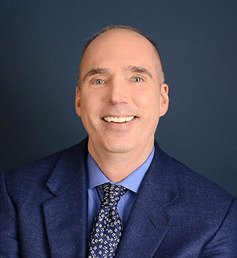 Jeffrey Hovden
Robins Kaplan LLP
is a partner at Robins Kaplan. He practices patent litigation, with a focus on generic pharmaceutical patent cases under the Hatch-Waxman Act and within the biotechnology industry.

$i++ ?>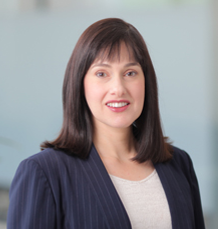 Stephanie Lodise
BakerHostetler
is a partner at BakerHostetler, and co-leader of the firm's Biotechnology, Chemical, and Pharmaceutical patent prosecution team. She holds a Ph.D. in synthetic organic chemistry and earlier worked as a researcher at a major pharmaceutical company.

$i++ ?>
Bruce Wexler
Paul Hastings LLP
is the global co-chair of the Intellectual Property practice at Paul Hastings. Bruce is a trial lawyer who represents clients as lead counsel defending patents covering multi-million and multi-billion dollar drug products.
$i++ ?>
Key:

Complete

Next

Failed

Available

Locked